INSTRUCTIONS FOR SUBMITTING AN OBJECTION TO MEPA
1. Go to MEPA's Website by clicking the link at the end of these instructions

2. On the side of the screen, there is a green coloured column and the words CASE SEARCH.
3. Fill in the blank boxes with the following numbers 00529 in one box and 12 in the one next to it, then click the small grey box with CASE SEARCH written on it.
4. This will take you to the new application page. This is what it looks like: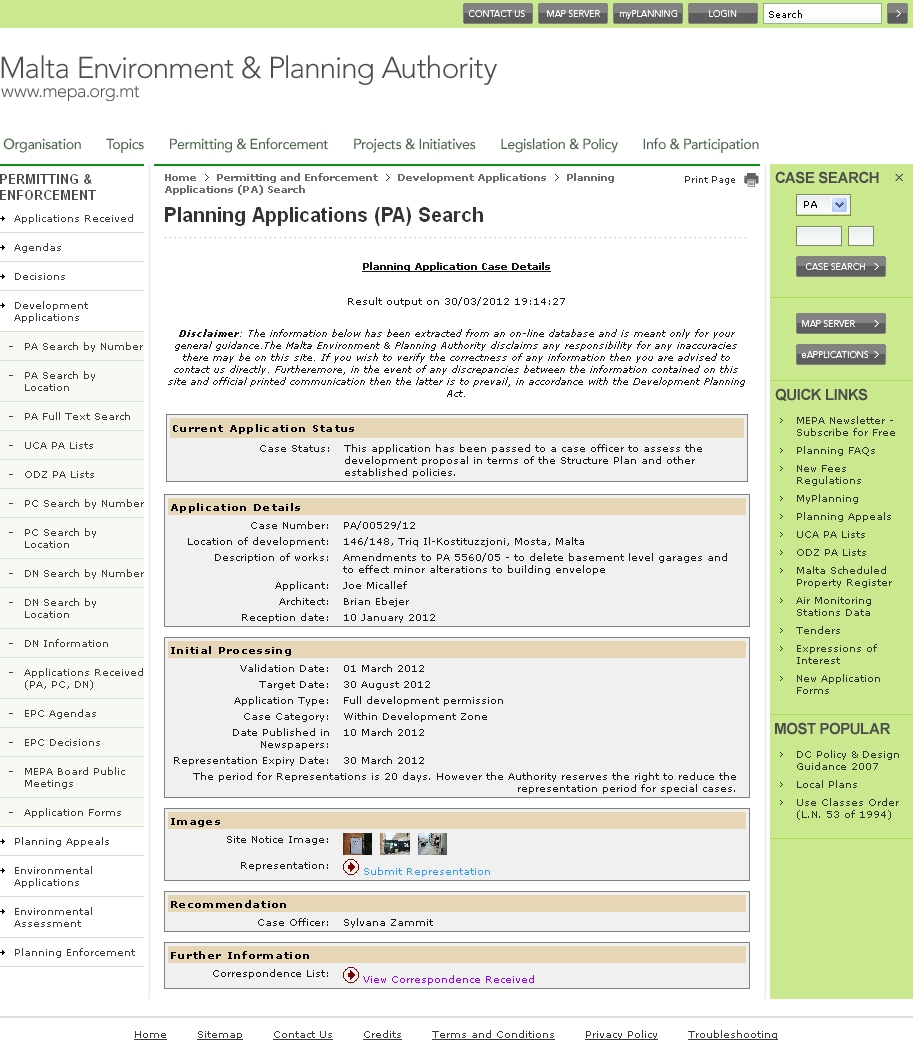 5. Now notice the 3 thumbnail images on the webpage and click on Submit Representation.
6. This will take you to another page where all you have to do is to fill in the blanks, with your details and also with your objection.
Thank you for your time. This link shall now take any potential objectors to MEPA's website.